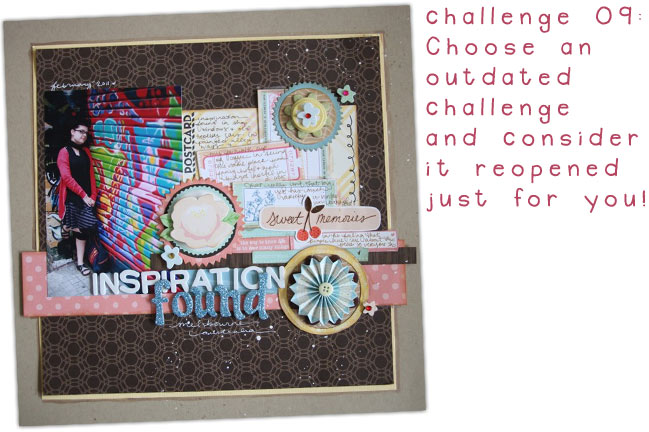 Here is the past "sketch of the week" challenge, I chose. I just now realized that I chose the same sketch that Shimelle used for the layout preview for this challenge. Wow! I went through several pages of old challenges and this is what I chose! LOL! Great minds think alike, I guess! :)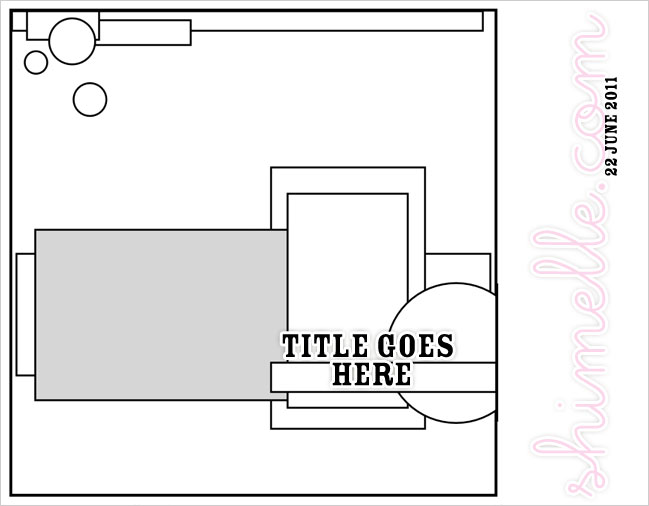 Here is my layout based on the sketch:
I got a bit carried away with the paint splatters on this layout. I was thinking of just throwing in the towel and starting over, but I decided to just go with it and chalk it up as a learning experience. While this is not my favorite layout, I had a lot of fun with the creative process and I ADORE this photo.
I wanted to say "Hi" to my new followers and tell you how much I appreciate your comments and input! This weekend crop of Shimelle's has been very productive for me and as an added bonus, I have met so many other talented scrappers. I have also had the pleasure of browsing wonderful layouts. It has been a blast seeing all the creativity and different styles. So inspiring! :)
I wanted to send a special shout out to
Miss Cynthia
who, I believe, has completed EVERY challenge and probably has commented and viewed every submission! You are a sweet-heart and I love your enthusiasm!
Stop by Cynthia's blog and check out her gorgeous work.
{ The Wandering Buckeye...Creates }